Yokohama OTR Product Catalog 2023
For the latest printed version of the 2023/2024 catalogue, please contact us at madrova@yokohama-otr.cz. Thank you.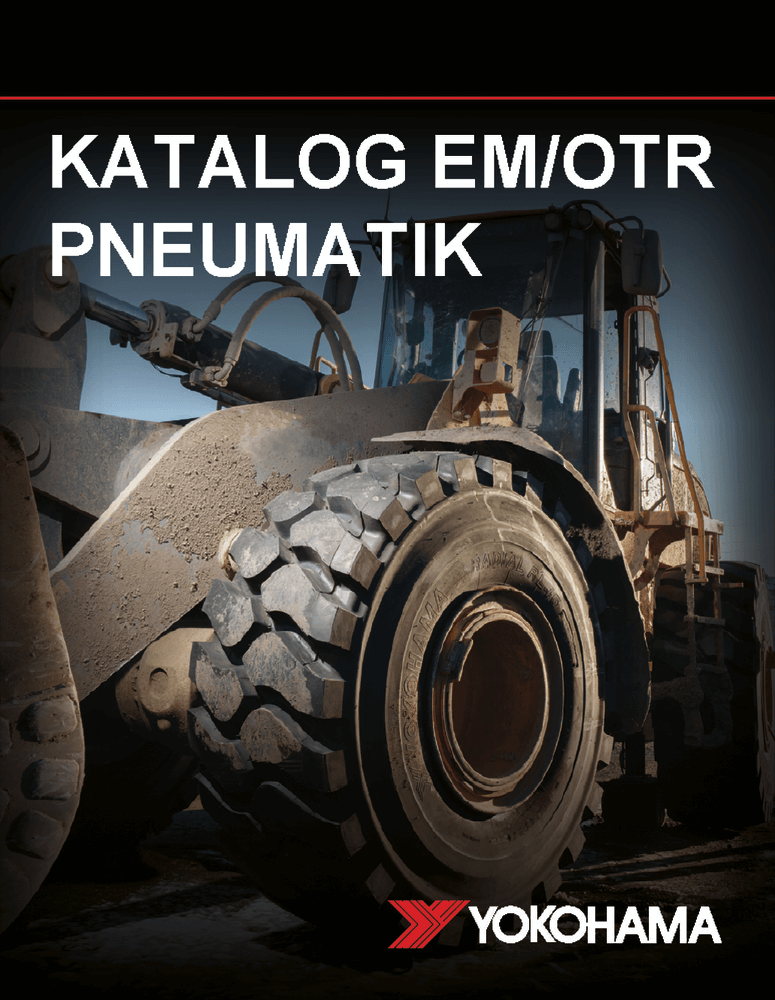 Yokohama OTR Product Catalog 2021
Product catalog Yokohama OTR
Catalog (Yokohama OTR Handbook)
Yokohama OTR product overview and specification
Sales and reference guide
Yokohama OTR has knack for designing tires built to handle anything imaginable. If we excel at our work, you can excel in yours. Important sales and reference information for all YOKOHAMA off-road tires can be found in our sales and reference guide.
Marking
YOKOHAMA RT41
YOKOHAMA RB42
YOKOHAMA RL51
YOKOHAMA RL52